Pray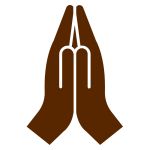 Prayer is at the heart of Birthline.
Prayer for God's direction, His blessing.
Pray for a new Executive Director, Cheri Johnson.
Prayer for the staff, the clients.
Prayer for the babies both born and unborn.
Pray for presentations that occur in office and in the community that the Lord is honored and many become partners in LIFE with Birthline.
Pray about the Lord's direction in your support of Birthline Pregnancy & Parenting Center.
Could you assist with consistent monthly payments set up through your bank, or sent directly from you?
Pray that marketing will produce greater client traffic.
Pray with us.
"If any man lacks wisdom, let him ask of God who gives to all liberally and without reproach and it will be given to him." James 1:5
Always pray for us at Birthline that we be wise in this work of His.